This weekend was super busy! I had to work all day Saturday and it was really busy! (BTW, I counted, and I have only 3 Saturdays OR LESS to work! PTL!). Then we had some friends come over.
We found out a friend of ours purchased an extra infant car seat and has only used it a few times and she is giving it to us! How great is that? And then I found the base to fit the car seat for $50 on a FB resale site. I'll take it! YAY! So now we only have to get one seat/base.
Since I was having a small baby shower at my house on Sunday, (I will share pictures soon) I decided to put some new fresh pillows on the front porch. It looks so much better!
Sunday consisted of church, baby shower from 2-5 and small group at our house from 7-12. I was exhausted! And so glad to have Monday off, especially because it was so windy all night I didn't sleep well.
It has been so cold here the past few days and spitting snow constantly! I thought it was spring? That darn groundhog is a big fat LIAR!
Yesterday, I decided to go hunting for some new PJ's for the hospital and I figured I needed to start getting those things together. I also had a facial and it was DEVINE! I told the lady that she needs to come by the hospital and do them because she could make some BIG money! HA!
Today I had a doctor appointment and everything looks good! They're both getting so big! He is weighing 3 pounds 2 ounces and she weighs 2 pounds 15 ounces. I go back next week to see if he will let me go to the beach for 2 nights (we will see... my husband is worried about it.... )
Can yall believe Easter is this weekend? Craziness! Easter dresses are a lot harder to find when you're preggers. I ordered a few things the other day, one of which is a cute eye lit dress from Old Navy (they had it in navy and white but they sold out... grr), I hope it comes and I hope it fits. Their sizes can be really weird sometimes.
My Mom say this offer the other day, so we both decided to take advantage of it.
These were on clearance for $5.50 a piece, so my mom ordered 2 (becuase they are 2 peas in a pod.. HA!)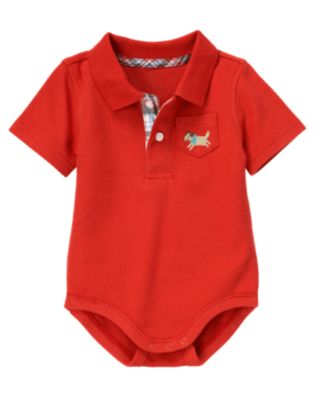 And I got this cute little shirt for Free! (well almost, Like $2)
Then I ordered this shirt for $11.50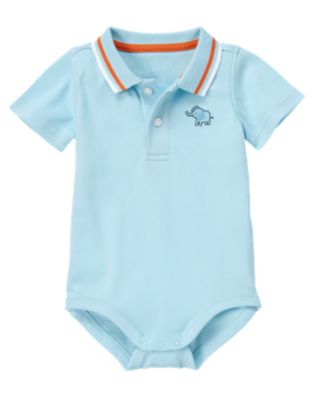 And got this one for (almost) free. YAY!
(little boy needs some clothes... HA! Slowly but surly... and I did go on Ebay and order some RL stuff for him.
Cant wait to see them here and in these clothes I am buying!